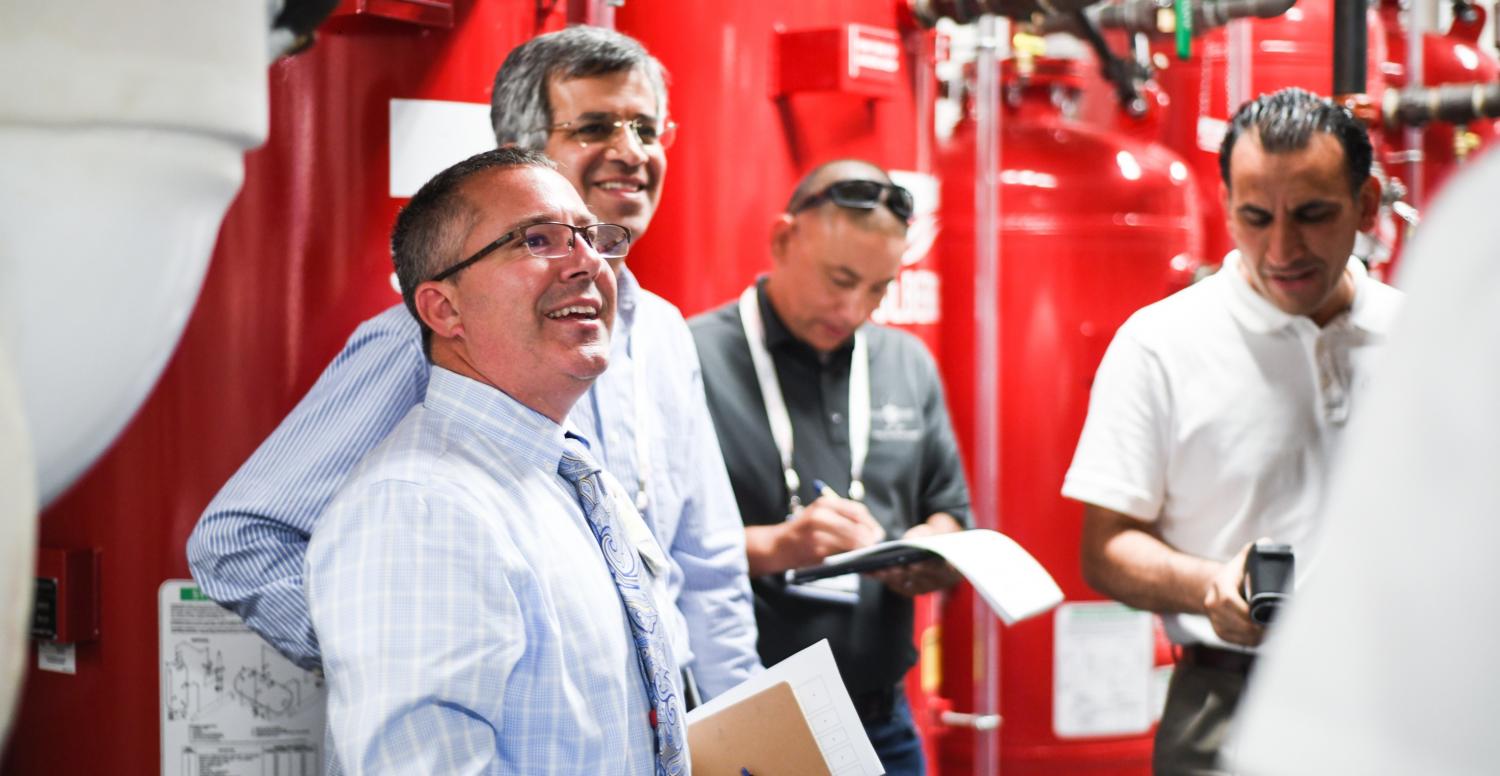 COVID-19 Resources for Health Care Facilities
Last updated: 04/01/2020

ASHE has created a resource page to assist health care facilities professionals in their efforts to reduce the spread of COVID-19. The resources cover critical operations such as air quality, safety and security, emergency preparedness and infection prevention.
Please bookmark this page and check back often as we continue to update this information as needed.
On Demand Videos
MEMBERS-ONLY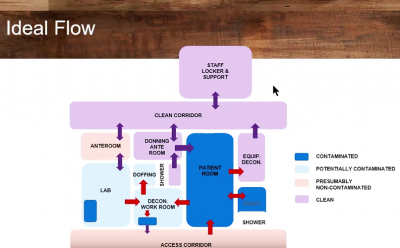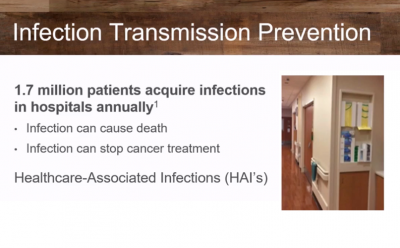 Infection Prevention: Collaborations in Design and Construction
Speakers: Tim Peglow, Pamela Redden, Richard Rucksdashel, Jayson Casallo
This presentation addresses the facility implications in planning for infection transmission prevention, recommendations for developing an infection prevention team, and insights from project leaders.
Date: 2018 PDC Summit Duration: 59:49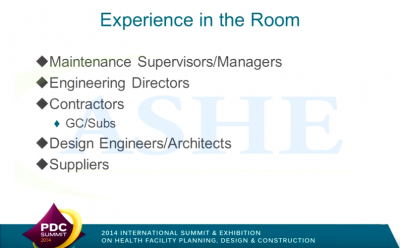 Building to Save Lives: Incorporating Infection Prevention into Planning, Design, and Construction
Speakers: Bob Bedard, Gordon Burrill, Eileen Clarkson
Health care facilities-acquired infections (HAIs) have become a key focus for many health care organizations and regulatory authorities. Often, HAIs are caused by pathogens deposited during construction that occurred years or even decades ago and are raised during renovation and maintenance activities. Implementing innovative construction techniques during new construction can significantly reduce and potentially eliminate these legacy HAIs.
Date: 2014 PDC Summit Duration: 01:02:01
Creating a Program to Identify and Monitor Pressure Dependent Spaces
Speaker: Dennis Ford
Texas Children's Hospital created a pressure dependent spaces program that includes adoption of a national standard, a comprehensive master list of pressure dependent spaces, a plan to monitor these spaces, policies to manage repurposing of these spaces, and training of staff.
Date: 2017 ASHE Annual Duration: 56:48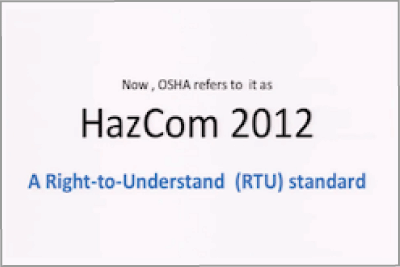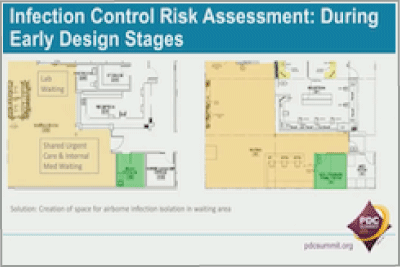 Improving Infection Prevention and Control Through Facility Design
Speakers: Dale Woodin, Barbara Edson, Carolyn V. Gould, Dana Swenson, George Mills, and Linda Dickey
Overcome one of health care's top challenges, infection prevention, through facility design. A three part discussion with thought leaders.
Date: 2016 PDC Summit Duration: 1:11:16