COVID-19 Resources for Health Care Facilities
ASHE has created a resource page to assist health care facilities professionals in their efforts to reduce the spread of COVID-19. The resources cover critical operations such as air quality, safety and security, emergency preparedness and infection prevention.
Please bookmark this page and check back often as we continue to update this information as needed.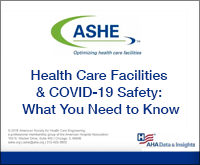 Health Care Facilities & COVID-19 Safety: What You Need to Know PUBLIC
Speaker: Jonathan Flannery
ASHE's senior associate director of advocacy, provides a brief overview of COVID-19 and its far-reaching impact. This webinar recording for health care facilities professionals will cover how to best prepare your facility.
Date: March 17, 2020 Duration: 1:01:25
Not an ASHE member? Complete this quick form and receive immediate access to the webinar recording.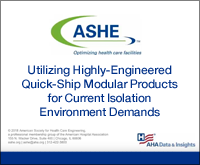 COVID-19 Alternate Care Sites: Utilizing Highly-Engineered Quick-Ship Modular Products for Current Isolation Environment Demands PUBLIC
Speakers: Kyle Weisman, Jeff Harris, Krista McDonald Biason
With the constantly evolving criteria required to address the surge of patients impacted by the COVID-19 virus, there are many options that health care organizations will explore and deploy. Options consist of revising existing clinical spaces, to renovating nonclinical spaces like hotels and conventions centers, to bringing temporary tents and structures on-site to house patients. When the need for true airborne infection isolation rooms (AIIRs) is required, a prefabricated, modular and scalable option is a viable alternative. The design team will share the concept of a self-sufficient, quick-ship free-standing hospital and the kit of parts architectural and engineering systems required to support this mission that meets the intent of the CDC recommendations.
Date: April 10, 2020 Duration: 0:43:29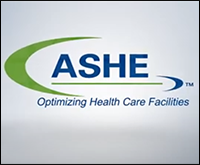 Tools
Medical Air and Oxygen Capacity Tools