Research/COVID Response Tactics Sharing (CRTS)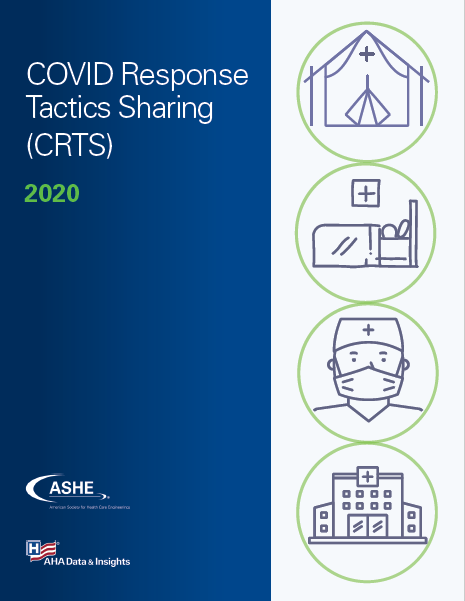 SPECIAL REPORT
ASHE report tracks health care's response to COVID-19
Results from ASHE's COVID Response Tactics Sharing (CRTS) survey details surge-related preparation and response strategies deployed by health care facilities across the U.S. This research includes nearly 1,200 respondents representing 12 different roles from the health care engineering field. This report, which is part of a continuing series, details early decisions made by health care facilities at the start of the pandemic, tracks activities related to maintaining routine clinical operations during active surges, and more. The CRTS project is designed to help the field and those supporting health facilities operations learn about trends and best practices to help respond to and prepare for similar crises in the future.  
---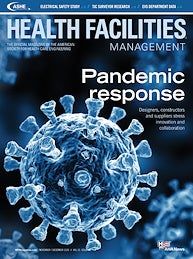 COVER STORY
ASHE research highlights the field's response to COVID-19
Health care designers, constructors and equipment suppliers stress innovation and collaboration to help control the pandemic.
Additional Resources
COVID-19 resources for health care facilities
This timely ASHE resource page covering emergency preparedness, infection control and more assists health care facilities managers in their efforts to reduce the spread of COVID-19 by keeping the physical environment safe.
View COVID-19 Resources
COVID Response Tactics Sharing Survey
Help us gather and compare COVID-19 experiences with this short survey. Your participation will help ASHE evaluate strategies, share lessons learned and plan for the future.
Participate Now