Operational Planning Resources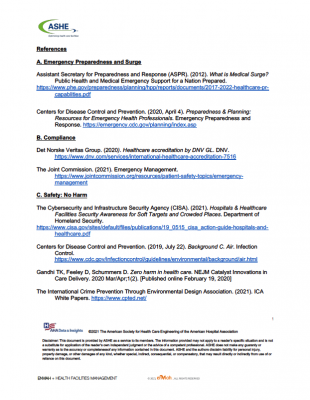 While most hospitals are swimming with data and it is easily accessible, it is not easily extracted, analyzed or evaluated for implementation. Because of the nonstop flow of information, facilities managers may have trouble keeping up with areas from which to collect data and how best to utilize it.
These resources, compiled by Lorissa MacAllister, Ph.D., AIA, LEED AP, founder and president of Enviah, Grand Rapids, Mich., provide health facilities managers and other health care professionals with information they need to organize data and develop tools for day-to-day facility operations.

Access to these tools is a benefit of ASHE membership. Click here to join ASHE!