ASHE Governance
ASHE's governance structure exists to identify and fulfill the organizational mission, goals, and strategic plan. The ASHE Advisory Board, committees, and staff are all partners in the governance team. Information you will find in this section of the website includes:
President's Corner
Fireside Chats with ASHE President Jeff Henne
Conversations from the health care facility field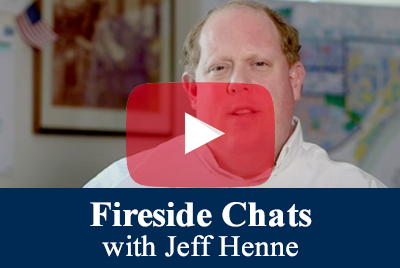 "I want to reassure you that as tough as it gets, you are not alone in this fight. We are in this together as a family. Remember that you have a community with ASHE, and it is more important than ever that we stick together during these trying times."
- Jeff Henne, Safety Manager at Penn Medicine, Hospital of the University of Pennsylvania and 2020 ASHE President