Security Design Guidelines for Healthcare Facilities 3rd Edition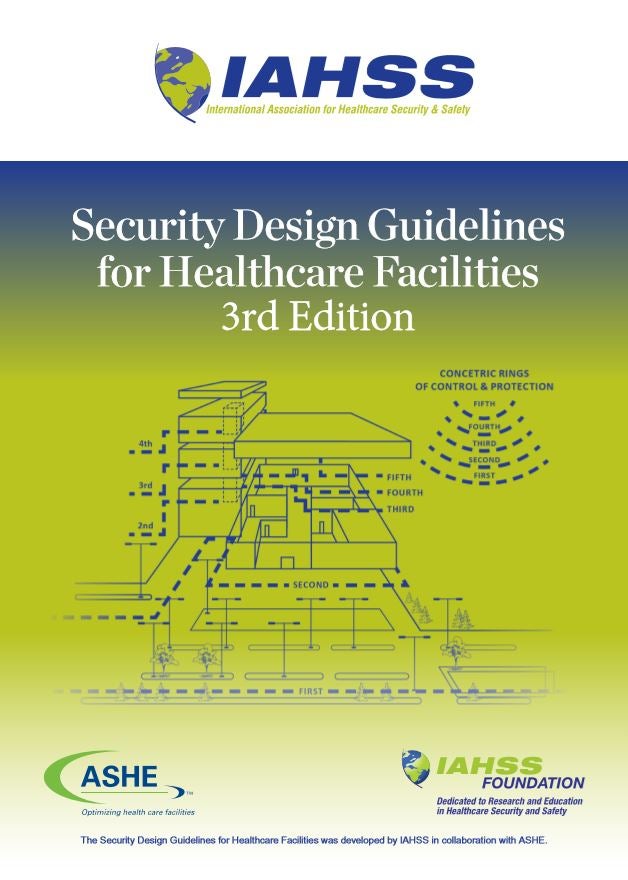 The Security Design Guidelines for Healthcare Facilities, 3rd Edition, was developed using the expertise of a multidisciplinary team of Subject Matter Experts to update and develop NEW guidance for emerging areas within the healthcare environment including:
Stand-Alone Emergency Departments,
Urgent Care and Surgical Care Facilities,
Residential Long Term Care Facilities, and
ED-Based Behavioral Health Facilities.
These Guidelines are intended to assist security practitioners, design professionals, building owner representatives, and planning leaders in making informed decisions related to the application of proven and effective security principles into each new construction and renovation project.
By reasonably addressing security vulnerabilities and risks upfront and early on during design, healthcare organizations can cost-effectively address the safety and security of new or renovated space. 
Released May 2020. 71 pages.
The Security Design Guidelines for Healthcare Facilities, 3rd Edition is available to purchase as an ebook or print. ASHE members can use the following discount codes to receive IAHSS member pricing: