Energy Efficiency in the Era of COVID-19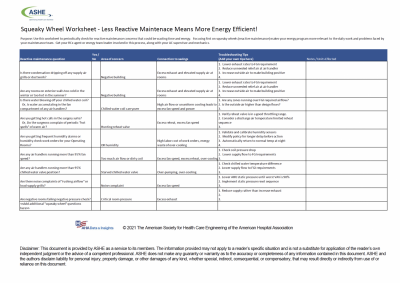 Use this worksheet to periodically check for reactive maintenance concerns that could be wasting time and energy. Focusing first on squeaky wheels (reactive maintenance) makes your energy program more relevant to the daily work and problems faced by your maintenance team. Get your RCx agent or energy team leader involved in this process, along with your AC supervisor and mechanics.

Access to these tools is a benefit of ASHE membership. Click here to join ASHE!