April 8, 2021
12:00pm - 1:00pm CST
Speaker(s):
Kyle Petersen
Healthcare Segment Manager, Camfil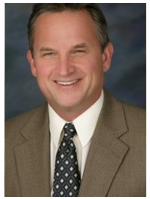 Kyle manages Camfil's Healthcare business with overall responsibility for growing market share in hospitals, and other healthcare facilities in the USA. Providing the best, compliant indoor air quality solution for clients, patients, and visitors is something Kyle has been passionate about for a decade. Prior to managing the healthcare segment, Kyle managed Camifl's National Accounts program. That experience exposed Kyle to a broad spectrum of air filtration applications across a wide variety of industries.
Description:
The HTML-based presentation covers how filter materials and configuration impact the ability of filters to mitigate risks based on what we know about the transmission dynamics of SARS-CoV-2 and other viruses. We examine the effectiveness of capture efficiencies at different MERV ratings. And we explore why MERV-A ratings are critical for determining filter choices. The presentation wraps up with a discussion on HEPA filters, in-room air purifiers, and air cleaners.
---
Please Note: This is Lunch & Learn is not eligible for CECs.
DISCLAIMER: The views expressed by presenters in this Lunch & Learn should not be construed as directly representing the views of the American Society for Health Care Engineering (ASHE). ASHE does not endorse any products or services promoted in this Lunch & Learn.
Presented by