Sustainability Champion Award
ASHE's Gold Standard Awards for Health Care Facility Energy Savings
The Sustainability Champion recognizes facilities that demonstrate leadership in health care sustainability. Multiple facilities are eligible to win this distinguished award on an annual basis. Applications will be available on the Energy to Care website no later than February 20, 2023.
Criteria to win this award include:
Track energy, water and greenhouse gas emissions in the Energy to Care Dashboard. To learn more and begin tracking, click here.

Facilities are required to provide Professional Engineer (PE) verification

Facility must have an ENERGY STAR score 75 or above
Facility must be an ENERGY STAR Certified Hospital (must have been certified in 2018, 2019, 2020, 2021, or 2022).
Facility or system must have a published Sustainability Statement.
Facility or system must have a designated Sustainability Champion on staff or sustainability lead on staff.
Facility must have a designated Green Team.
How to WIN and be RECOGNIZED?
The Sustainability Champion Award is application-only process. Applications will be available on the Energy to Care website no later than February 20, 2023.
Winners will be notified no later than May 15, 2023.
Winners will be recognized at the 2023 ASHE Annual Conference, August 6-9, 2023 in San Antonio, TX.
Awards, award logos, letter of recognition, and information on purchasing award logo wear will be sent to facilities teams and the senior leader by September 1, 2023.
Sustainability Champions will be recognized on the Energy to Care website and in ASHE publications. Champions must agree to submit photos of the facility and access to team members to be interviewed for publications.
For the full 2023 Energy to Care awards criteria overview, please download the PDF file at the bottom of this page.
If you have any questions or concerns, please contact the Energy to Care Helpdesk at energytocare@aha.org.
Celebrate the Energy to Care 2022 Sustainability Champion Award winners. See this last year's recipients below.
The Energy Champion Award is given out once per year to honor facilities that have demonstrated outstanding leadership in energy efficiency. Hospitals and medical office buildings participating in Energy to Care that have an ASHE member on staff are eligible for this prestigious award.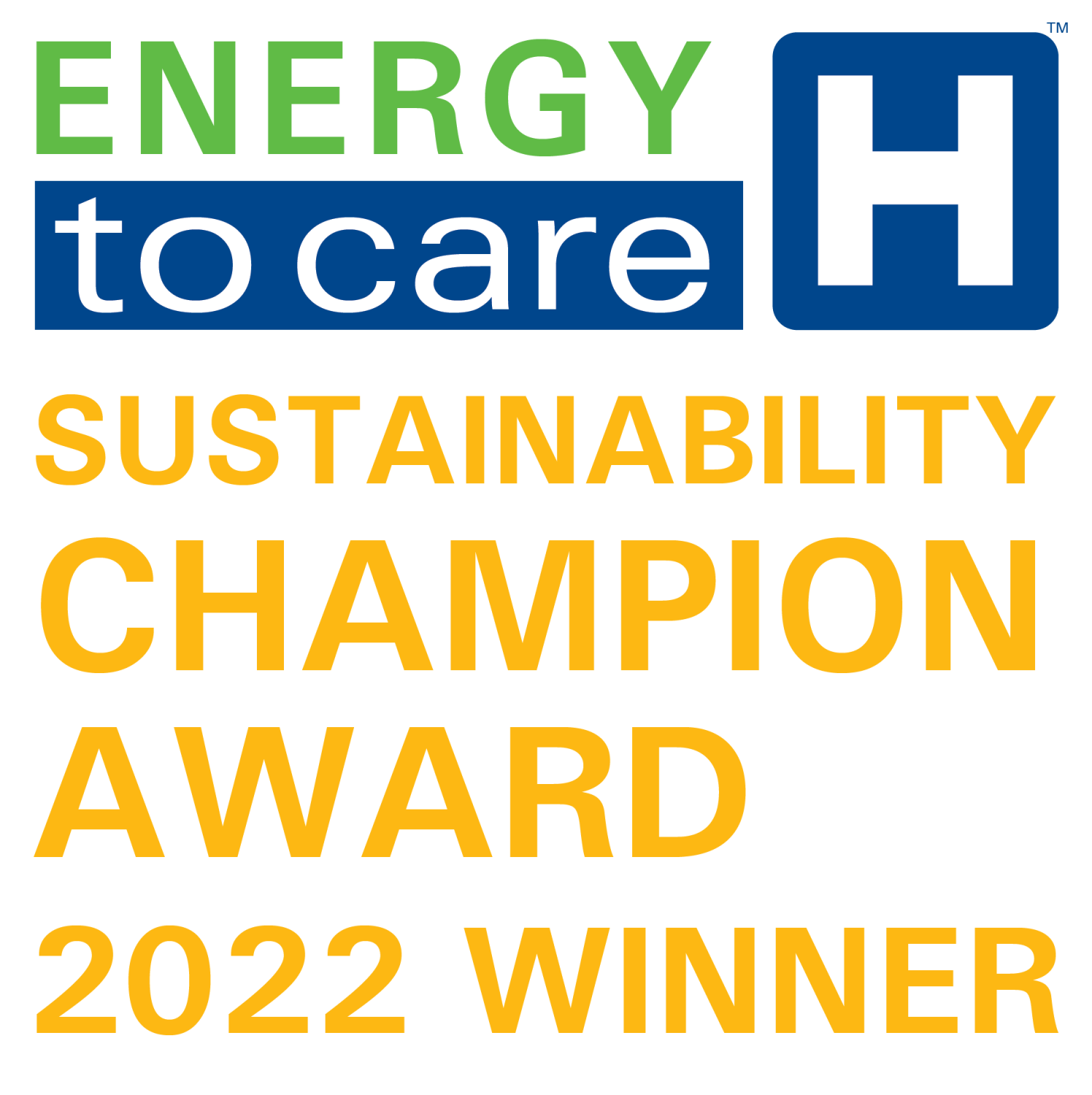 Carilion Roanoke Memorial Hospital
Carilion Rockbridge Community Hospital
Aurora Medical Center in Manitowoc County
Key Resources