Project Firstline - Clinical Staff
As clinical staff, patient safety is always top of mind. The resources below will build on your knowledge of why ventilation is critical to the health care environment and equip you with the essentials of what you need to know about airflow and negative pressure rooms to keep you, your patients and your colleagues safe.
Videos on Ventilation
ASHE has developed a series of informational videos for clinicians on infection prevention and ventilation covering multiple topics. Watch the latest videos on ventilation.
View All Videos on Ventilation
---
What is an A.I.I. Room?
Portable HEPAS
Why temperature and humidity are important to patient healing
Inside Infection Control vlog series
Check out the new Inside Infection Control vlog series where CDC discusses critical infection control topics every frontline health care worker needs to know. The short CDC videos feature Dr. Abby Carlson, an infectious diseases doctor with experience on the frontlines of COVID-19 and a Project Firstline staffer. Additional videos are available on Facebook and YouTube.
---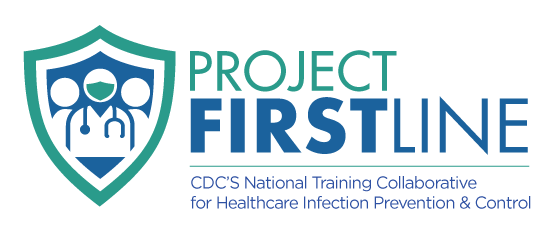 The Project Firstline program is a national training collaborative led by the Centers for Disease Control and Prevention (CDC) in partnership with the American Hospital Association and the Health Research & Educational Trust (HRET), an AHA 501(c)(3) nonprofit subsidiary.
Want to learn more about Project Firstline? Contact ProjectFirstline@aha.org.
Project Firstline is a national collaborative led by the U.S. Centers for Disease Control and Prevention (CDC) to provide infection control training and education to frontline healthcare workers and public health personnel. AHA is proud to partner with Project Firstline, as supported through Cooperative Agreement CDC-RFA-OT18-1802. CDC is an agency within the Department of Health and Human Services (HHS). The contents of this webpage do not necessarily represent the policies of CDC or HHS, and should not be considered an endorsement by the Federal Government.