The ASHE Chapter Awards recognize the outstanding achievements and contributions of its chapters that partner with ASHE to help optimize the health care physical environment. ASHE offers platinum, gold, silver, and bronze level awards, in addition to the new elite status bonus award that can be awarded to chapters at any level.

ASHE congratulates the 2023 Chapter Award recipients (recognized for work they completed in 2022).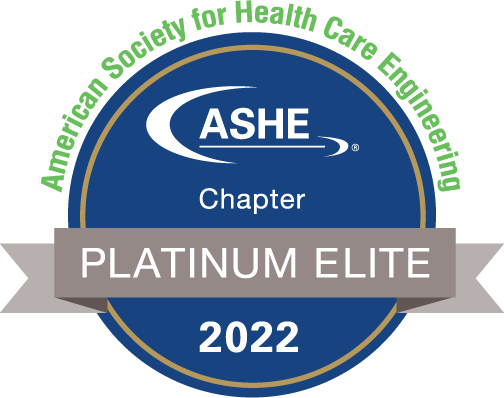 Chesapeake Area Society of Health Care Engineering
North Carolina Healthcare Engineers Association, Inc.
Virginia Society of Healthcare Engineers
Kentucky Society of Healthcare Engineers
Georgia Association for Healthcare Facility Managers
Indiana Society for Healthcare Engineering
Arkansas Association for Healthcare Engineering
Texas Association of Healthcare Facilities Management
Kansas Healthcare Engineers Association
Colorado Association of Healthcare Engineers and Directors
Kansas City Area Healthcare Engineers
Utah Society for Healthcare Engineering
---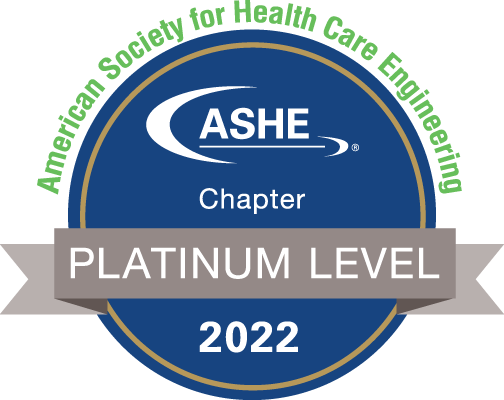 Central New York Society of Healthcare Engineers, Inc.
Genesee Valley Regional Association for Healthcare Engineers
New England Healthcare Engineers Society
Pennsylvania Society for Health Facility Engineering
Healthcare Facilities Management Society of New Jersey
Healthcare Facilities Managers Association of Delaware Valley
Hospital Engineers Association of Southern New Jersey
Tennessee Healthcare Engineering Association
Florida Healthcare Engineering Association
Alabama Society for Healthcare Engineers
MHA Society for Healthcare Engineers & Facility Managers
Northern Ohio Society for Healthcare Engineering
Southeast Michigan Society of Healthcare Engineers
Healthcare Engineers Society of Northern Illinois
TriState Society of Healthcare Engineers
Michigan Society for Healthcare Engineering
Wisconsin Healthcare Engineering Association
Minnesota Healthcare Engineers Association
Louisiana Society for Healthcare Facilities Management
Missouri Society for Healthcare Engineering
Nebraska Society of Healthcare Engineers
Central Arizona Society for Healthcare Engineers
Arizona Society for Healthcare Engineering
California Society for Healthcare Engineering, Inc.
Idaho Society for Healthcare Engineering
Washington State Society of Healthcare Engineering
Oregon Society for Healthcare Engineering
---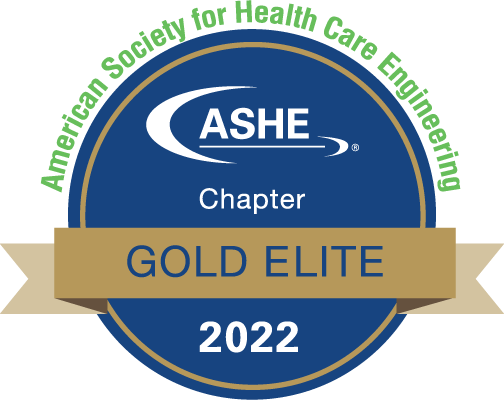 Georgia Society for Healthcare Engineers
---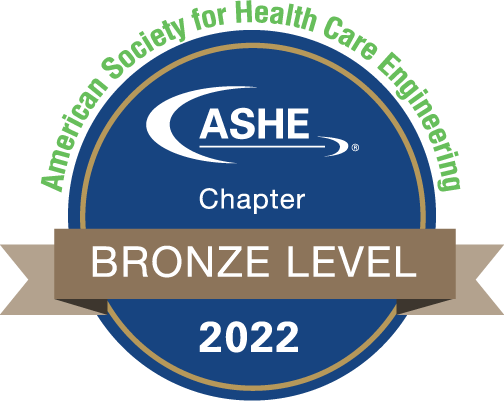 Healthcare Engineering Society of Greater New York
South Carolina Society for Hospital Engineers
West Virginia Society of Healthcare Engineering
Southern Illinois Chapter Healthcare Engineering
South Dakota Healthcare Engineers Society
Oklahoma Association of Healthcare Engineers
Hawaii Society for Healthcare Engineering
---
For questions regarding chapter awards, please contact Avis Gordon at 312-422-3806 or agordon@aha.org.