Operating Room HVAC Setback Strategies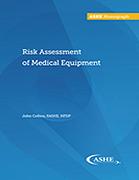 by Christy Love, LEED AP, BD+C, et al.
Operating room setback is a proven energy-saving strategy for hospitals and ambulatory surgery centers in all climates. However, because of the unique constraints governing the design and operation of ORs, several factors must be considered when designing a solution for a particular facility. A successful solution must take into account the local climate, facility type, and user needs and adhere to applicable code requirements.
Each of the many potential setback solutions has corresponding trade-offs between the level of control, complexity, and cost of the strategy chosen. This paper outlines the possibilities to consider and provides questions to ask in determining which approach to use for a particular situation. An experienced design professional with detailed knowledge of the facility and its users' needs can assist facility staff in identifying the optimal solution.