Lunch & Learn Series:
Swinging Doors in Health Care Facilities – Requirements and Limitations of the Model Codes
Presented by Allegion
Description
The model codes used in the U.S. include several requirements that are specific to health care facilities, and with new editions of the codes introduced every three years, it can be difficult to keep up with the mandates of the adopted codes and referenced standards. Whether it's corridor doors leading to patient rooms, double egress pairs in smoke barriers, or controlled egress locks to deter elopement, having an understanding of these code requirements is crucial to ensuring that a health care facility's doors are code-compliant. This lunch and learn will cover some of these areas of the codes and standards that affect health care facilities, with time for Q&A, and additional resources provided to refer to after the session.

Learner Objectives:
Understand the requirements related to corridor doors and doors in smoke barriers in health care facilities.
Differentiate between the locations where controlled egress and delayed egress applications should be used, and the code requirements that apply to each type of system.
Become familiar with the standards related to smoke doors, including gasketing requirements.
Know the requirements that apply to opening protectives (fire door assemblies), including the NFPA 80 requirements for fire door inspections.
Speaker: Lori Greene, DAHC/CDC, FDAI, CCPR , Manager, Allegion
Lori Greene is the manager, codes and resources for Allegion, responsible for providing support and training on the requirements of the building codes, fire codes, and accessibility standards related to swinging door openings. She participates in the code development process as a member of the Builders Hardware Manufacturers Association (BHMA) Codes, Government, and Industry Affairs Committee. Lori has more than 35 years of experience in the door and hardware industry, and shares information daily on her blog – iDigHardware.com.
---
PLEASE NOTE: This is a Lunch & Learn program and is not eligible for CEUs.
DISCLAIMER: The views expressed by presenters in this Lunch & Learn should not be construed as directly representing the views of the American Society for Health Care Engineering (ASHE). ASHE does not endorse any products or services promoted in this Lunch & Learn.
Information provided by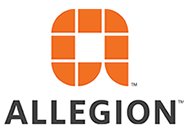 Original Air Date

Thursday, September 29, 2022
12:00pm - 1:00pm CST