Lunch & Learn Series:
Reducing Risk during Healthcare Emergencies:
Future Trends in Facility Design
Description
Healthcare design engineers and those retrofitting facilities must concentrate on crisis-proofing procedures away from partial load backups to protect patient care from the growing threats to our grid.
Join forward-thinking healthcare and power infrastructure engineering leaders to learn:
What is healthcare resilience, and can engineers do to support business continuity?
How Microsoft is achieving a balance between reliability, sustainability and cost when the power simply must stay on
How Holly Hall Retirement Center achieved full operations and patient safety despite failing grid power and backup diesel generators
How a grid connected microgrid can serve both the host customer's resiliency needs as well as support grid stability.
Is it viable financially to build a resilient hospital?
Speakers:
Abigail (Abby) Lipperman
Professional Electrical Engineer and Manager of Engineering Infrastructure
Children's Health

Abigail (Abby) Lipperman is a licensed Professional Electrical Engineer and Manager of Engineering Infrastructure for Children's Health, a leading pediatric health care system in North Texas and one of the top pediatric health care providers in the nation. Before joining Children's Health, Abby graduated from Kansas State University with a BS/MS in Architectural Engineering and spent more than 12 years as a consultant specializing in the design of complex hospital electrical distribution systems. In addition to overseeing the electrical infrastructure for the Children's Health system, Abby also serves as the Chair for Children's Health Sustainability Council, which provides leadership and direction for the sustainability goals and initiatives of the organization. After being selected as one of Consulting-Specifying Engineer Magazine's Top 40 Under 40, she achieved certifications as a CHFM, and recently gained the SFP credential through IFMA.
Kosta Papasideris
Senior Applications Engineer
Enchanted Rock

During his 13-year career, Kosta Papasideris has helped many of the world's largest technology companies, electric utilities, hospitals, and critical infrastructure facilities find solutions to their power generation needs. In his current position as Senior Applications Engineer, Kosta works to provide immediately deployable, reliable, and affordable microgrid power solutions to the customers and organizations that need it most. He functions at the tip of the spear, bridging the gaps between customer, project FEED, and execution teams, with the goal of bringing those entities together to "solutioneer" industry-leading technology. Before joining Enchanted Rock in 2017, Kosta worked in the offshore oil & gas industry, developing advanced subsea technology and leading teams of multi-discipline industry professionals to quickly respond to some of the world's most challenging problems. Kosta holds a B.S. degree from Texas A&M Univ. in Electronics Engineering Tech. and is a US patent holder.
Nick Casas
VP, Sales
Enchanted Rock

Nick Casas is the Vice President of Sales at Enchanted Rock, managing the company's global portfolio of strategic partners covering North America, with a focus on integrating resiliency for Healthcare throughout a Microgrid ecosystem. He leads the team responsible for Healthcare facilities, EV Automotive OEMs, Charging infrastructure OEMs, Distribution & Logistics, Retail and related parties. Nick has more than 20 years of Business Development with Energy experience, spanning technology development, marketing, sales and customer support as well as business operations at companies such as Michelin, AT&T, SEA Electric and Nuvve (a V2G Leader).
Information provided by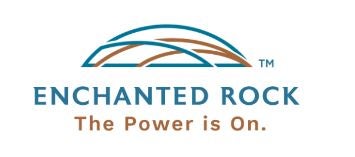 Original Air Date
Tuesday, March 7, 2023
1:00pm - 2:00pm CST
---
PLEASE NOTE: This is a Lunch & Learn program and is not eligible for CEUs.
DISCLAIMER: The views expressed by presenters in this Lunch & Learn should not be construed as directly representing the views of the American Society for Health Care Engineering (ASHE). ASHE does not endorse any products or services promoted in this Lunch & Learn.