ASHE ICRA 2.0™ Train-the-Trainer
With the revolving door of new employees, contractors and staff in your facility, how do you educate members on their roles in infection prevention?
The ASHE ICRA 2.0™ train-the-trainer program provides health care facilities with the tools to train and onboard new staff to complete the ASHE ICRA 2.0 process and personalize the strategy for your individual site. It includes essential education needed to prevent life-threatening infections in facilities.
Register for an Upcoming Live Program
There are no upcoming live programs scheduled. More to be added in 2024, please check back! See below to register for the e-Learning program or consider hosting a program at your organization.
Why should you have an ASHE ICRA 2.0 trainer on your team?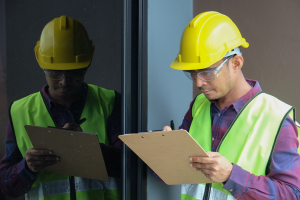 Protect The Community
Control and prevent the risk of secondary infections due to CRM activities in health care.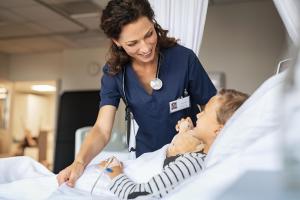 Demonstrate Value
Ensure your health care facility has a personalized strategy to reduce infection-related deaths.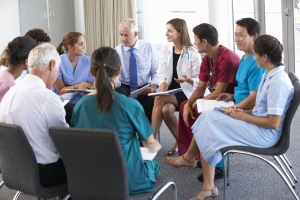 Establish Clear Communication
Develop a communication plan among workers and staff to engage in infection prevention practices.
About ASHE ICRA 2.0™ Train-the-Trainer
Health care facilities are meant to provide care and life-saving support to patients. Yet, the intersection of construction, renovation and maintenance (CRM) activities and health care can raise the risks of secondary infections at a rate of 5,000 deaths per year. It is critical that all parties involved in these activities not only know the risks but take comprehensive action to control infection spread.
By becoming a trainer for your facility, you will be able to:

• Expertly assess infection control risk in maintenance, renovation, and construction projects.
• Train members of your team to engage ASHE ICRA 2.0 through a mix of online modules and in-person training.
• Promote a culture of health and safety through ongoing training to protect occupants from secondary infections during their treatment and care.
ASHE Members Save on Registration
ASHE members save on educational programs and much more! Members benefit from best-in-class tools, products, education, and training to ensure a safe environment for workers, hospital staff, visitors, and patients.
Who should attend?
Anyone who regularly completes ICRAs with a team, including:
Health Care admins
Facilities directors/managers
Infection prevention professionals
Contractor managers