Fundamentals of Health Care Facility Management | ASHE Annual 2023
Event Format
In-Person Event
Date
Sun, Aug 06, 2023 – Sun, Aug 06, 2023
Cost
Member: $445 | Nonmember: $545
Event Host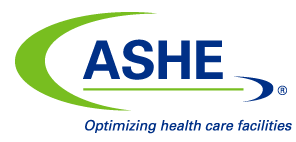 Contact Information
ASHE
312-422-3800
Open To
Members and Non-members
Description
Build a strong foundation for your career as a health care facility management professional.
Developed for those entering or interested in the health care facility management profession, this two-day workshop (formerly titled Boot Camp for Health Care Facility Managers) will give you a strong foundation for your future and the future of your department.
Through this workshop, you will discover the impact the physical environment has on patient outcomes, patient satisfaction and, in turn, reimbursement. You will also learn the importance of complying with the various codes and standards applicable to health care facilities. In addition, you will explore the driving factors that affect the operations and maintenance of health care facilities, including regulatory requirements, clinical needs, and financial management. By focusing on the day-to-day issues that impact you as a health care facility professional, you will return to your hospital with the insights you need to understand your role in the facility management department and the hospital setting.
This event is part of the ASHE Annual Pre-Conference program. To register for this program, add it during the registration process for the ASHE Annual Conference.