Vista Awards
Recognizing teamwork and communication in developing innovative health care spaces.
Every year, the Vista Awards aim to highlight professionals who are at the forefront of health care design and construction innovation. The American Society for Health Care Engineering (ASHE) of the American Hospital Association (AHA) firmly believes in recognizing teams who work together to develop and maintain safe, quality health care environments; demonstrate effective and efficient communication; and rely on data-based decision-making processes.
Deadline to apply is September 1, 2023.
2024 Brochure 2024 Guidelines 2024 Application
For questions, contact ASHE Membership Manager Charmaine Osborne at 312-422-3822 or cosborne@aha.org.
Why Vista? Award benefits include:
One complimentary registration to attend the 2024 International Summit & Exhibition on Health Facility Planning Design and Construction (PDC Summit)
A special overall team project award to be presented at the 2024 PDC Summit
Complimentary exposure in the Architecture for Health Showcase
Feature in ASHE's Health Facilities Management Magazine and hfmmagazine.com
The Vista Awards are given in 3 categories:

New Construction
This award is presented to a
team that has constructed a new
facility essentially from the ground
up. The new facility may be
connected to an existing facility,
but must have its own identity and
be a new space.

Renovation
This award is presented to a
team that has altered existing
conditions or added new space
to existing structures. The original
building envelope must remain
essentially intact.

Infrastructure
This award is presented to a team
that has modified or replaced
major portions of a facility's utility
generation, distribution, or control
systems. This type of project
involves significant
project planning.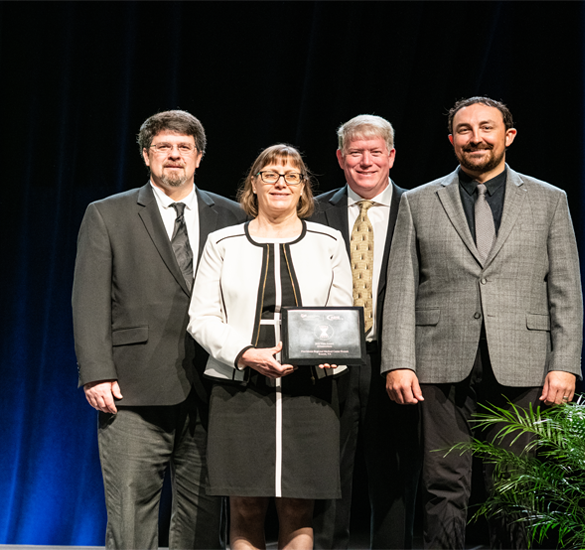 It's time for your team to be recognized for their hard work!
Requirements for Eligibility
Eligible applicants include design professionals and other individuals working with the design and construction of hospitals, ambulatory care facilities, long-term care facilities, and medical buildings.
Completion Date: Projects must have been completed between January 1, 2017 and December 31, 2022.

Data:

Projects must have a minimum of six months post-occupancy or post-completion data.

One Submission Per Category: O

nly one project can be submitted per category from any single health care facility, although an organization may submit more than one project from different facilities in its system or alliance.

Additional requirements:

Please review the additional application guidelines here.
2022 Vista Award Recipients
2022 Recipients Press Release
RENOVATIONMonroe Carell Jr. Children's Hospital at Vanderbilt

Nashville, TN

---

A 250,000-square-foot vertical expansion and renovation of the Children's Hospital, completed under budget with zero interruptions to hospital operations. 

NEW CONSTRUCTIONUtah Valley Hospital, Intermountain Healthcare

Provo, UT

---

An innovative, major multiphase campus construction project that ultimately replaced a majority of the campus' aging building space and transformed the campus identity. 

INFRASTRUCTURE

Providence Regional Medical Center Everett

Everett, WA

---

Stantec worked hand-in-hand with an electrical contractor and PRMCE staff to upgrade the A-wing switchboard, which was installed in the 1960s in a small one-entrance room.