ASHE Arcade
Test Your Code Knowledge Game
Improve your compliance skillset by testing your code knowledge through an interactive game.
Are you on top of your game when it comes to health care facility code expertise? This Test Your Code Knowledge game and e-learning course will show you how you level up! Let's begin!
To unlock all the code rooms within the game, you must successfully answer compliance code questions. Each room covers a different set of codes, but you must unlock all thirteen rooms to be in compliance. Once completed, participants are eligible to receive continuing education credits.
PRICE
This online game is free to members. Nonmembers can access the course for $60.
AHA CECS
1.5 CECs (contact hours)
Credit hours can be used toward the renewal of the Certified Health Care Facility Manager (CHFM) credential and the Certified Health Care Constructor (CHC) credential.
REGISTER TO PLAY    

This program is provided for free for members through a generous contribution from: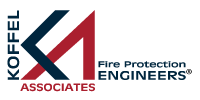 ---
Please check back soon for more games.