Banner Desert Medical Center Women's Tower Expansion
All images represent projects completed by this firm, including and in addition to the project described on this page
---
Our Project
Banner Health's primary goal for the project was to increase bed capacity on the Banner Desert Medical Center in Mesa, Arizona campus and to relocate women and infant services. The project is a five-story vertical expansion above the existing two-story north wing of Banner Children's Tower that was built in 2009. The new tower expanded the existing footprint to accommodate 36 patients' rooms instead of the 24 patients' rooms that were master planned per floor. Adding and renovating roughly 190,000 square feet of new construction, the expansion included OB triage, 14 labor and delivery rooms, three C-section operating rooms, 36 ante-partum/post-partum rooms, and 108 med/surg patient rooms, The Big Outside and Child Life Services relocation. Overall, the expanded capacity and newly focused strategy on women and infant care further positions Banner Desert Medical Center as a hospital of choice.
---
Banner Desert Medical Center Women's Tower Expansion
Location: Mesa, AZ United States
Square Footage: 190,000
Completion Date: September 2022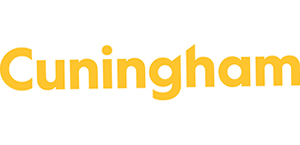 At Cuningham, the process is as important as the outcome. As an architecture, interior design, urban design, and landscape architecture firm, we find joy in crafting experiences and celebrate curiosity as a critical element to delivering on each client's unique needs. Every solution is an opportunity to design a better future and support the health of our communities. Our Heal Studio focuses on the patient experience, efficiencies, and best practices in healthcare planning and programming.
---
CONTACT
Mark Tiscornia
Principal | Executive Director - Heal
mtiscornia@cuningham.com
LOCATION 1
5001 East Washington Street
Phoenix, AZ 85034
(602) 744-3660
LOCATION 2
1030 G Street
San Diego, CA 92101