Benefits of Predictive Maintenance (PdM)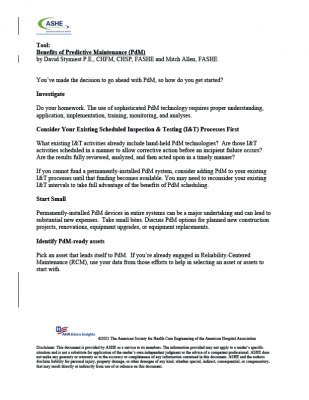 The Department of Energy's "Operations and Maintenance Best Practices, Release 3.0 — A Guide to Achieving Operational Efficiency" estimates a predictive maintenance (PdM) program can provide an 8% to 12% reduction in maintenance costs over a typical preventive maintenance program. This ASHE tool provides stepwise guidance for implementing PdM and recommends using reliability-centered maintenance to prioritize new PdM projects.

Access to these tools is a benefit of ASHE membership. Click here to join ASHE!