The Facility Manager's Handbook for Health Care Project Management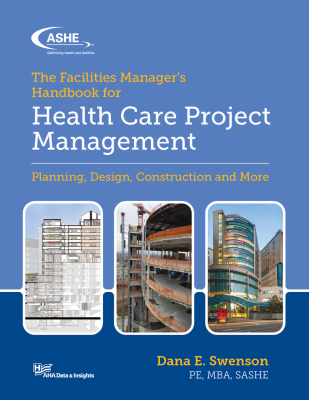 This handbook lays out the processes and flow of a health care project, including planning, design and construction. It takes a sequential approach to each topic, addressing planning first, then the various design phases, construction of the project, and the operations and management throughout the project and following.
Table of Contents Overview:
Part 1: Planning
Part 2: Design
Part 3: Bidding
Part 4: Construction
Part 5: Operational Considerations
Appendices
Member: $195.00
Non-Member: $225.00
Supplementary Resource
Construction Project Delivery
Methods Flowchart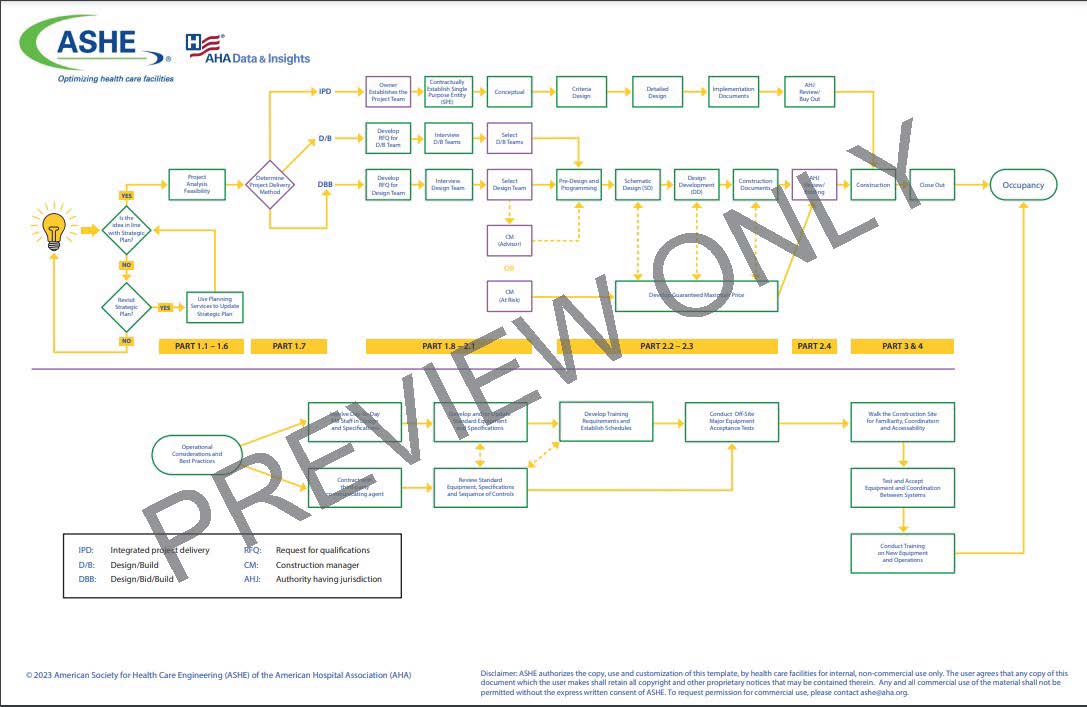 ASHE authorizes the copy, use and customization of this flowchart, by health care facilities for non-commercial use only. In consideration of this authorization, the user agrees that any copy of this document which the user makes shall retain all copyright and other proprietary notices that may be contained therein. ASHE accepts no responsibility or liability for the accuracy or the completeness of the information in this document.

The Facility Manager's Guide to Health Care Project Management Planning, Design, Construction and More:
Publication details:
| | |
| --- | --- |
| Product Code | 055764 (Print) | P055764 (Digital) |
| Pages | 105 |
| Category | Health Care Facilities Management |
| Author | ASHE |
| Published | 2023 |