Site of Care Shifts | Lunch & Learn
Date
Thu, Oct 19, 2023, 12:00 PM – Thu, Oct 19, 2023, 01:00 PM
Event Host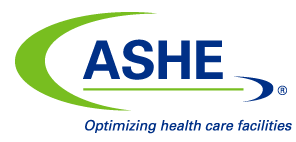 Contact Information
ASHE
312-422-3800
Open To
Members and Non-members
Description
Site-of-care shifts are not new. But new forces–like regulatory flexibilities, payment expansions, purchaser preferences, innovation, and private equity funding for non-hospital sites–are accelerating shifts away from the hospital setting. Discover how you can prepare for these changes.
Learning Objectives:
Learn the 3 major shifts organizations should prepare for    
Understand the main drivers for the site-of-care shifts and the implications for stakeholders    
Discover tips for setting site-of-care strategy for your organization.
Speaker:
Nicholas Hula
Life sciences and Diagnostics Research Consultant·Advisory Board

Nick serves as a consultant with Advisory Board's life sciences, pharmacy, and diagnostics research team. In this role, he helps leaders across the healthcare industry form valuable partnerships that enable a more efficient, reliable healthcare delivery system. Nick joined the team in 2018 and has led research on topics including purchasing committee strategy, supply chain management, diagnostic imaging strategy, and neurology program growth. Nick is dedicated to advancing collaboration among stakeholders throughout the industry to solve difficult problems. He works most closely with device leaders and the providers that rely on those devices to diagnose and deliver patient care.
 
Information provided by