Point-of-Use Sensor Safety Best Practices | Lunch & Learn
Date
Thu, Jun 22, 2023, 12:00 PM – Thu, Jun 22, 2023, 01:00 PM
Event Host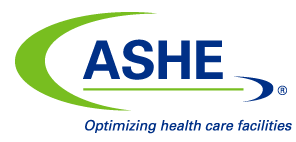 Contact Information
ASHE
312-422-3800
Open To
Members and Non-members
Description
Better outcomes. Healthier Patients. Happier staff.
Upgrading to point-of-use sensor technology helps hospitals in a number of ways, but there are things to consider when choosing and implementing them. This program will go in-depth with the latest health care point-of-use sensor best practices and will cover the six strategies needed in order to produce better operational outcomes, healthier patients and happier hospital staff. Attendees will walk away with an understanding of how to implement safe sensor technology that can reduce risk, increase operational efficiencies, and improves patient, visitor and staff experience.
Learning Objectives
Understand and communicate how point-of-use sensors improve hospital financials and patient satisfaction
Recognize the key milestones in the evolution of safe sensors
Be able to apply the six crucial rules to choose the most beneficial sensor technology for a hospital or healthcare facility
Learn the four main ways safe sensor technology decreases the risk of Legionella and other waterborne pathogens
Speaker
Jana Summey
ASSE 120808 Legionella Water Safety & Management Personnel Certified·Legionella Water Safety
Jana serves as the Vertical Markets Manager for Zurn Elkay and leads the companies efforts in healthcare . Jana's experience includes 20+ years within the AEC and plumbing industries. Her most recent experience was directing the marketing and education initiatives at LiquiTech, the leading manufacturer of copper silver ionization. Prior to LiquiTech, Jana led the strategic efforts for Watts Water in the healthcare space as their Healthcare Market Manager. Other experience includes time at Henderson Engineers and the the largest AE firm in Southwest Missouri. Jana's experience includes in-depth knowledge of Legionella and other waterborne hospital acquired infection risk mitigation including multiple speaking engagements and published articles, leading industry webinars and events, and active involvement in industry organizations.
Sponsored By