Managing Infection Prevention in Health Care Facilities | May 2023 | ASHE Academy
Event Format
In-Person Event
Date
Tue, May 02, 2023, 08:00 AM – Wed, May 03, 2023, 05:00 PM
Cost
Member: $695 | Nonmember: $895 | Save with an ASHE Academy bundle
Event Host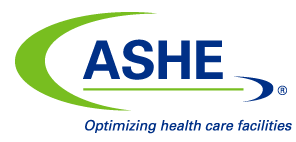 Contact Information
312-422-3800
Open To
Members and Non-members
Description
Proactively prevent infection in health care facilities during maintenance, renovation, and construction.
Designed for individuals directly involved in the construction, renovation, and operation of health care facilities, this program identifies the infection prevention issues that every contractor, facility manager, architect, and engineer must address on the job.
While working in a health care environment, you need to understand your unique role and be prepared to implement processes to protect patients, staff, and visitors from hospital-acquired infections. Through lectures, case study reviews, problem-solving exercises, and group discussions, you will become a more valuable member of the health care construction team.
Speakers:
Leo Old, MS, PE, CIH, CSP, CHFM, FASHE, Associate Principal EnSafe, Inc.
Tim Adams, CHC, CHFM, FASHE, Senior Consultant MLS Healthcare