Fundamentals of Health Care Facility Management | April 2023 | Live Online Training
Event Format
Virtual Event
Date
Fri, Apr 07, 2023, 08:00 AM – Fri, Apr 07, 2023, 03:13 PM
Cost
Member: $695 | Nonmember: $895
Event Host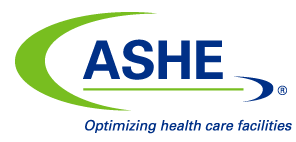 Contact Information
ASHE
312-422-3800
Open To
Members and Non-members
Description
New to the field? Build a strong foundation for your career as a health care facility management professional.
Build a strong foundation for your career as a health care facility management professional. Developed for those entering or interested in the health care facility management profession, this two-day workshop (formerly titled Boot Camp for Health Care Facility Managers) will give you a strong foundation for your future and the future of your department.
Through this workshop, you will discover the impact the physical environment has on patient outcomes, patient satisfaction and, in turn, reimbursement. You will also learn the importance of complying with the various codes and standards applicable to health care facilities. In addition, you will explore the driving factors that affect the operations and maintenance of health care facilities, including regulatory requirements, clinical needs, and financial management. By focusing on the day-to-day issues that impact you as a health care facility professional, you will return to your hospital with the insights you need to understand your role in the facility management department and the hospital setting.
Learning outcomes:
Develop a plan for professional development as it relates to health care facility management.
List key codes and standards that impact health care facility management and articulate your role in the compliance process.
Navigate through the Life Safety Code® and explain the emergency management process.
Describe the steps in the PDC process and how health care facility operations and construction impact infection rates.
Speakers:
Renee Jacobs, CHC, CHFM, FASHE, Business Development Manager, Healthcare, Distech Controls
Russell Harbaugh, CHEP, Area Director of Support Services, St. Luke's Health System
CEC's:
This course offers 7 CECs. Credit hours can be used toward the renewal of the Certified Health Care Facility Manager (CHFM) credential and the Certified Health Care Constructor (CHC) credential.