Certified Health Care Facility Manager (CHFM) Exam Review Program | ASHE Annual 2023
Event Format
In-Person Event
Date
Sun, Aug 06, 2023 – Sun, Aug 06, 2023
Cost
Member: $445 | Nonmember: $545
Event Host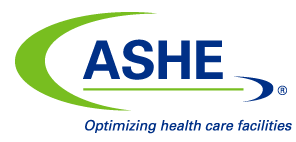 Contact Information
ASHE
312-422-3800
Open To
Members and Non-members
Description
Designed to give you a final check before taking the Certified Healthcare Facility Manager (CHFM) Exam, this course will help you gain confidence in the five key competency areas of the CHFM exam. Through a combination of lecture, CHFM exam-simulated practice test questions, and study materials, you will feel more confident to take the CHFM exam and also review best practices for taking a computer-based test.
Please note: Participation in this e-learning course does not guarantee a passing score on the exam. The course fee does not include the CHFM exam fee, nor does it register you for the exam.
This event is part of the ASHE Annual Pre-Conference program. To register for this program, add it during the registration process for the ASHE Annual Conference.