Certified Health Care Constructor (CHC) Exam Review Course | Live Online Training
Event Format
Virtual Event
Date
Thu, Nov 17, 2022, 08:00 AM – Thu, Nov 17, 2022, 04:00 PM
Event Host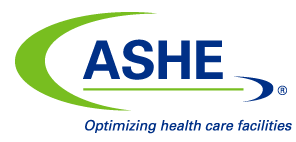 Open To
Members and Non-members
Description
Designed to give you the tools for passing the Certified Healthcare Constructor (CHC) Exam, this course provides test taking tips, key topics, and sample questions identified in the CHC content outline (as listed in the CHC Candidate Handbook). This course will also offer a short exam simulation which will allow participants to answer sample questions.
Learning Objectives:
Apply your knowledge and experience in answering application and analysis questions.
Implement suggestions for preparing for the CHC exam.
Identify the topic areas that are your strengths.
Intended Audience
Speaker(s):
Tim Adams, CHC, CHFM, FASHE , Director, System Environment of Care and Life Safety , UI Health
Pricing:
Member: $445
Nonmember: $545
This is a CHC exam preparation course. ASHE/AHA does not provide CEC's for this program.