ASHE Webinar Series: Optimizing Domestic Hot Water Systems for Peak Performance
Date
Thu, Jul 01, 2021, 12:00 PM – Thu, Jul 01, 2021, 01:00 PM
Event Host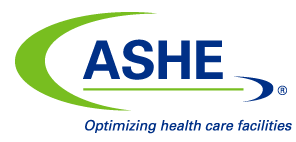 Description
Healthcare facilities can have large complex domestic hot water systems. The key to patient safety, reduced energy costs, and maximized water use is to ensure that your system is operating at peak performance.

In this session, we review common problems with domestic hot water delivery, the impact of uncontrolled temperatures, and outline a strategy to optimize performance while simplifying adherence to CMS/ASHRAE 188.
Learning Objectives:
Describe common domestic hot water system problems.
Recognize the impact of uncontrolled domestic hot water temperatures.
Outline best practices for domestic hot water system design in new construction.
Identify solutions to fix common problems and optimize system performance in existing facilities.

Please Note: This is a Lunch & Learn program and is not eligible for CEUs.

DISCLAIMER: The views expressed by presenters in this program should not be construed as directly representing the views of the American Society for Health Care Engineering (ASHE). ASHE does not endorse any products or services promoted in this program. By registering, you agree ASHE can share your contact information with the webinar sponsor.