ASHE Webinar Series - Energy Trend: Cogeneration in Healthcare
Date
Wed, Oct 28, 2020, 12:00 PM – Wed, Oct 28, 2020, 01:00 PM
Event Host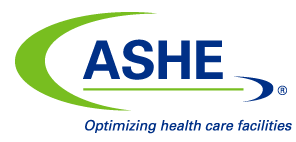 Open To
Members and Non-members
Description
Speakers:
Patrick Barrett, Territory Manager, Caterpillar
Frank Kreidemaker, Sales Manager,Energy Solutions Business Development Milton Power Systems
Jack McKenna, Account Executive, Carter Machinery
Description:
In this session you will learn why hospitals around the world are installing cogeneration! Using cogeneration, or combined heat and power (CHP) in a hospital is an ideal way to improve energy efficiency and reduce carbon emissions. CHP can save hospitals between 30 and 40% on energy costs by recovering waste heat from the plant's internal combustion engine to produce hot water for heating and cooling.  The total energy cost savings of CHP systems can generate payback as short as three years or less depending on local energy pricing and policies. Hospitals such Boston Medical Center are seeing cost savings up to $1.5M annually due to their cogeneration systems.  Beyond cost savings – energy efficiency is at the heart of cogeneration systems. Using CHP in a hospital is an ideal way to improve energy efficiency, reduce carbon emissions, and meet sustainability goals! Hospitals with CHP can also operate on island mode in times of power outages adding a layer of protection when hospitals need it most. Caterpillar now offers natural gas generators engineered to meet a full suite of critical market requirements, including quick starting and loading capability, meeting NFPA 110 Level 1 Type 10 standards as well as being UL 2200 listed.
In this session we will make the case for CHP, explain how it works and bring in real life case studies as well as provide a panel of experts to answer any questions you may have.
---
Learning Objectives: 
Learn how cogeneration, or combined heat and power (CHP) reduces the cost of energy at hospitals. Where grid electricity and natural gas boilers often provide less than 50% efficiency – cogeneration projects can provide efficiency up to 90%. This can save hospitals over $1M annually in energy costs allowing them to direct money towards clinical programs and patient care rather than utility bills.
Learn how cogeneration is helping hospitals meet their sustainability goals by reducing emissions and lowering their carbon footprint. Natural gas fueled engines, when used in CHP plants to produce electricity and heat, generate energy with the least possible impact on the environment! 
Another benefit of the cogeneration system is its ability to operate independent of the grid during periods of power blackouts. Learn how during a grid power outage, the hospital operates on island mode, and the cogeneration system produces electricity to protect patients through the duration of the power outage.
---
Sponsored by
Presented as part of Engineering Week
Enter discount code CATERPILLERSPONSOR for $0 registration fee.