Sarasota Memorial Hospital, Oncology Inpatient and Surgical Tower
All images represent projects completed by this firm, including and in addition to the project described on this page
---
Our Project
Sarasota Memorial Health Care System's new eight-story Oncology Tower expands the system's inpatient and surgical capacity, while improving access to state-of-the-art cancer care in Southwest Florida. In support of the Brian D. Jellison Cancer Institute's vision to provide patients with comprehensive care—from diagnosis and intervention to survivorship care—the tower houses specialty programs for breast, GYN, GI/colorectal, and lung cancers as well as prostate/GU, neuro-oncology, melanoma, and hematologic subspecialties.
Located on the system's flagship hospital campus in Sarasota, FL, the 175,000-square-foot building utilizes the hospital's infrastructure to support the facility. The prominent location on campus was chosen to achieve the system's goal of seamless connectivity and convenience. Designed with the needs of patients, families, and staff in mind, design details were carefully chosen to create the welcoming and healing environment for which the health system is known.
---
Sarasota Memorial Hospital, Oncology Inpatient and Surgical Tower
Location: Sarasota, FL, United States
Square Footage: 175,000
Completed: November 2021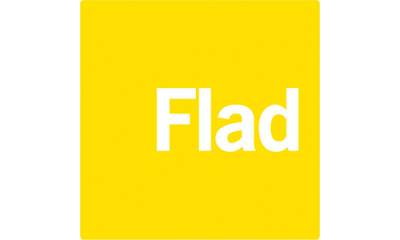 Flad Architects is a national, integrated planning and design firm committed to creating environments that enhance human potential. Our primary body of work is focused on innovative facilities for knowledge-based organizations in health, science, and academia. These areas converge in their primary mission of improving lives – delivering quality care, developing revolutionary new therapies for patients, and providing world-class medical education.
---
CONTACT
Jodi Mulcahy
Principal, Director of Marketing and Strategy
jmulcahy@flad.com
LOCATION 1
644 Science Drive
Madison, WI 53711
608-238-2661
LOCATION 2
5411 SkyCenter Drive, Suite 220
Tampa, FL 33607
LOCATION 3
555 Fayetteville St.
Charter Square, Suite 400
Raleigh, NC 27601