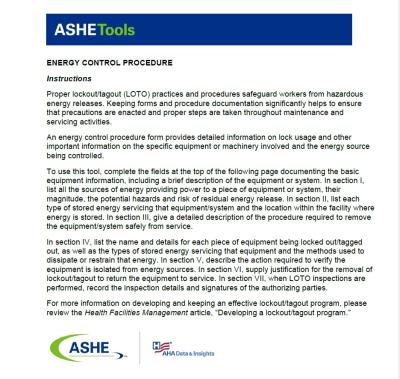 A competent energy control program is essential to avoiding injury during equipment maintenance activities.
Proper lockout/tagout (LOTO) practices and procedures safeguard workers from hazardous energy releases. Keeping forms and procedure documentation significantly helps to ensure that precautions are enacted and proper steps are taken throughout maintenance and servicing activities.

These tools can help facility managers kick-start that documentation process. Use the energy control procedure form to provide detailed information on lock usage and other important information on the specific equipment or machinery involved and the energy source being controlled. A lock inventory form, when used in conjunction with an energy control procedure form, can provide oversight of lock usage and control.