"Sustaining" Sustainability - Enabling Operational Excellence Through Strategic Asset Management" | Lunch & Learn
Date
Thu, Sep 28, 2023, 12:00 PM – Thu, Sep 28, 2023, 01:00 PM
Event Host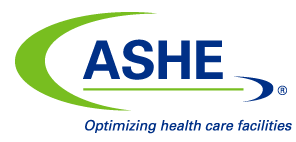 Contact Information
ASHE
312-422-3800
Open To
Members and Non-members
Description
Sustainability embodies not only sound design and engineering expertise in facility construction, but also requires a continuous improvement culture to meet or exceed the desired performance of the facility year over year. People, process, and technology must all come together to "sustain" sustainability itself.
Waste is waste, whether measured on an energy meter, at an exhaust vent, or by the inefficient deployment of human resources. Facility leaders already engaged in running sustainable buildings have one thing in common; they understand both the necessity of leveraging data to make better management decisions. As quoted by Peter Drucker, "you can't manage what you can't measure." It is nearly impossible to operate modern facilities without continuous monitoring and automation of critical functions. Please join this session to learn how strategic asset management enables operational excellence.
Learning Outcomes:
Define appropriate data structures and identify key performance indicators to measure performance. Build a foundation.
Learn how to construct a plan that enables decisive action even as information becomes available. Follow the data.
Understand the role of technology, business process definition, and culture in strategic asset management. Communicate results and build upon success!
Speaker
Mark Mochel, MBA, CHFM, PMP, ACABE is currently a Strategic Account Executive at Brightly, a Siemens company. Before joining Brightly, he was a Co-Founder and Senior Vice President at Facility Health Inc., where he was instrumental in introducing new infrastructure investment solutions and benchmarking capabilities to the healthcare industry. Mark has a bachelor's degree in mechanical engineering from Purdue University, an MBA from The University of Michigan, and has held executive leadership roles in multiple industries, providing a unique perspective on the challenges facing healthcare facility management today. As an active speaker at both state and national conferences, Mark is passionate about sharing his experience with all who serve and are served through the environment of care..
Sponsored By