AIA/AAH PDC Student Challenge 2024 Jury Judging | PDC Summit 2024
Event Format
In-Person Event
Date
Sun, Mar 17, 2024, 03:15 PM – Sun, Mar 17, 2024, 04:45 PM
Event Host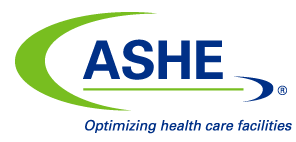 Contact Information
ASHE
312-422-3800
Open To
Members and Non-members
Description
The AIA/AAH PDC Student Challenge 2024 is an exciting annual event designed to stimulate critical inquiry, creative ideas and multi-disciplinary interaction between students and design professionals. It will highlight the brilliance and innovation of our future health care architects, engineers, construction managers and nurses. Students from five different universities and disciplines will bring their creativity and ideas to this fun and evocative design charrette. During this time, students will present work completed during the three-day-long AIA/AAH PDC Student Challenge 2024 for critique by a multi-disciplinary jury and the winning team will be announced.
Learn about the student challenge goals and vision of this program.
Review & discuss the programmatic, site and planning issues of the healthcare challenge.
Explore the success that comes from multi-disciplinary & inter-professional collaboration between architects, engineers & contractors.
Discuss highly successful student projects developed during a 48-hour student charrette under the guidance of expert faculty & industry advisors.
Colleges participating info is coming soon.
Knowledge Level: Foundational