How Hospitals Can Increase Patient Satisfaction Scores: By Enhancing Your Environment | Lunch & Learn
Date
Thu, Oct 12, 2023, 12:00 PM – Thu, Oct 12, 2023, 01:00 PM
Event Host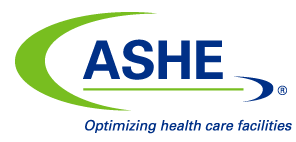 Contact Information
ASHE
312-422-3800
Open To
Members and Non-members
Description
Join our webinar to discover the key strategies for improving hospital cleanliness and patient satisfaction. Explore the significance of maintaining a clean environment, the drawbacks of conventional cleaning methods, and the advantages of utilizing cutting-edge floor cleaning robots. Gain insights from real-world case studies and statistics, and learn about essential considerations for implementing and maintaining these innovative solutions.
Learning Objectives:
Importance of cleanliness
Limitations of traditional cleaning methods
Benefit of floor cleaning robots
How to easily implement robotics into your healthcare facility
Speaker:
Chris Wetmore
Sponsored by:






DISCLAIMER: The views expressed by presenters in this program should not be construed as directly representing the views of the American Society for Health Care Engineering (ASHE). ASHE does not endorse any products or services promoted in this program. By registering, you agree ASHE can share your contact information with the webinar sponsor.