Certified Health Care Facility Manager Exam Review Course | November 2023
Event Format
Virtual Event
Date
Fri, Nov 17, 2023 – Fri, Nov 17, 2023
Cost
Member: $445 | Nonmember: $545
Event Host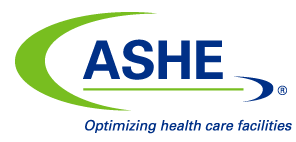 Contact Information
312-422-3800
Open To
Members and Non-members
Description
Designed to give you an edge in preparation for the Certified Healthcare Facility Manager (CHFM) Exam, this online course will help you gain confidence in the five key competency areas of the CHFM test. Through a combination of informative slides, CHFM-formatted practice test questions, and study materials, you will feel more prepared to take the CHFM exam and also learn best practices for taking a computer-based test.

Learning Outcomes:
Apply your knowledge and experience in answering application and analysis questions.
Implement suggestions for preparing for the CHFM exam.
Identify the topic areas that are your strengths.
Speakers:
Josh Brackett, PE, CHFM, SASHE - System Regulatory Director, Facilities, Banner Health & Co-founder and Chief Learning Officer, Legacy FM