ASHE Webinar Series: Electricity is the New Health Care Innovation
Date
Thu, Oct 22, 2020, 12:00 PM – Thu, Oct 22, 2020, 01:00 PM
Event Host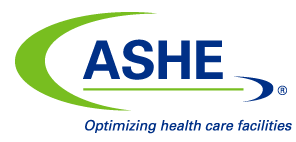 Open To
Members and Non-members
Description
Speakers:
Krista Biason, PE, HGA Architects and Engineers
Connor Frazier, HGA Architects and Engineers
Description:
The laws of physics remain unchanged, but the rules, regulations and standard of care for how electricity is provided and distributed in a health care facility has changed significantly. These changes no longer exclusively affect electrical engineers and facilities staff; they now also impact design and the allocation of the limited funds available for new projects, renovations and routine maintenance. In the age of life safety, energy efficiency, code compliance, regulatory agency requirements and CMS Tags, electrical systems are more of an integral design parameter than an afterthought. With the advancement of technology and code changes we are now looking at alternate energy sources, microgrids, restrictions to current maintenance protocols and refinements unique to health care facilities. Understanding the new codes and guidelines while being cognizant of industry trends is crucial to assuring a successful project outcome.
---
Learning Objectives:
Clarify the code hierarchy and the journey of NFPA 99.
Identify how current and future design/technology advancements impact health care electrical design and associated codes.
Recognize potential limitations on current practices and protocols with new code changes.
Create a checklist for specific health care electrical requirements that are commonly overlooked and misunderstood.
---