1+1=3. Using Operational Data to Construct a Strategic Plan for Your Facility | Lunch & Learn
Date
Thu, Jun 15, 2023, 12:00 PM – Thu, Jun 15, 2023, 01:00 PM
Event Host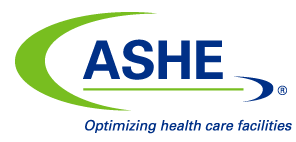 Contact Information
ASHE
312-422-3800
Open To
Members and Non-members
Description
National benchmark data suggests that ~47% of our infrastructure assets have exceeded industry expected useful life, a massive accumulation of deferred maintenance RISK. A problem compounded by the lagging financial impacts of the pandemic, and current macro-economic trends. Simply put, if you're experiencing continued pressure to reduce CAPEX and OPEX budgets, then your organization is likely trending in the wrong direction, as measured by continual increases in deferred maintenance levels.
At Brightly, our solutions help you manage your critical facility assets both operationally and strategically. Join this session to learn about 1+1=3, and how a risk-based, dynamic flow of data from your daily operations can quantify, document, and defend strategic investment decisions.
Brightly The WorxHubTM + Brightly OriginTM = Strategic Asset Management built for Healthcare. Do you know your buckets?
Learning Outcomes:
Explore infrastructure investment buckets and introduce baseline KPIs and metrics for using case study data.
Identify non-discretionary and discretionary workload, creating the opportunity to separate discretionary budgets from mandatory spending.
Assess the financial relationship between the buckets and understand each is interconnected in terms of impact to overall facility performance and RISK.
Success criteria to present financial facility data to non-facility leadership, creating a collaborative environment.
Speaker:
Mark Mochel, MBA, CHFM, PMP, ACABE
Strategic Account Executive
Brightly Softwareg
Mark Mochel, MBA, CHFM, PMP, ACABE is currently a Strategic Account Executive at Brightly, a Siemens company. Before joining Brightly, he was a Co-Founder and Senior Vice President at Facility Health Inc., where he was instrumental in introducing new infrastructure investment solutions and benchmarking capabilities to the healthcare industry. Mark has a bachelor's degree in mechanical engineering from Purdue University, an MBA from The University of Michigan, and has held executive leadership roles in multiple industries, providing a unique perspective on the challenges facing healthcare facility management today. As an active speaker at both state and national conferences, Mark is passionate about sharing his experience with all who serve and are served through the environment of care.
Information provided by