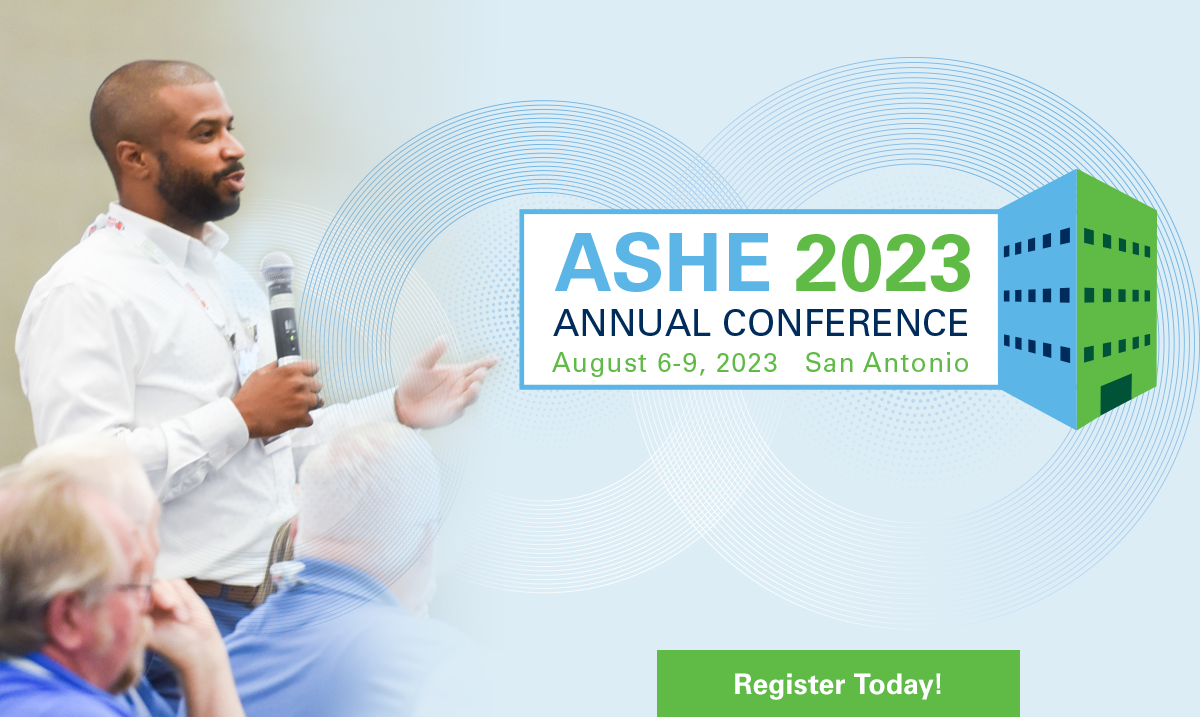 #ASHEAnnual Attendee Tools
Share your insights, observations and excitement about attending 2023 ASHE Annual Conference & Technical Exhibition! Don't know where to start? Check out the suggested message ideas below to get started!
Sample Social Media Posts
I'm Attending
I'm headed to the #ASHEAnnual Conference to get inspired at the most influential event for health care facilities professionals.
I will be joining @ASHEaha in San Antonio this summer for #ASHEAnnual. Head to the ASHE site for more info on registration!
Join me in San Antonio among thousands of colleagues and speakers at ASHE Annual Conference! Click the link to grab your spot.
I'm Speaking
Headed to #ASHEAnnual in San Antonio to discuss [insert topic]! Register today!
Honored to be presenting at #ASHEAnnual in San Antonio, TX. Register to attend all of the presentations!
Are you planning to attend #ASHEAnnual? Join me as I present [insert topic]! Register today!
I'm Exhibiting
We are so excited to be an exhibitor at #ASHEAnnual in San Antonio. Check the exhibitor map to find us when you get there.
We're headed to San Antonio this week for #ASHE Annual! Check us out at Booth #___
Meet us at ASHE Annual Conference at our booth in the exhibit hall! Registration is open, so sign up today!
Content Ideas For Social Success
We've got your graphic needs covered–now is the time to strategize how you can build brand awareness and community engagement with consistent content and outreach. Here are our recommendations for raising awareness about your products, building relationships, and promoting your attendance at the conference:
Pre-Show
Take a picture of your team behind the scenes prepping for the conference.

Take a team photo or video introducing your staff at your booth.

Create a photo or video teaser of a new product launch.

Emphasize an unveiling by sharing a picture of the product wrapped up or under a covering.

Snap a picture with the product or packaging peeping out of the corner.
At the Conference
Post a photo or a timelapse video of your booth setup.
Create a behind the scenes video or Reel of your staff working the booth.
Create a Reel that shows attendees interacting with your products.
Reveal teasers for new products.
Highlight your products/product lines on display at your booth.
Post Conference
Share photo and video highlights of your time at ASHE Annual Conference.
Share photos of other attendees you met at your and during the conference.
Show what you saw on the show floor when you were able to sneak away from your booth.
Share photos of your team/staff back in the office settling in after the show.