How ASHE ICRA 2.0™ Adoption is Impacting Healthcare Construction Jobsites | Lunch & Learn
Date
Thu, May 18, 2023, 12:00 PM – Thu, May 18, 2023, 01:00 PM
Event Host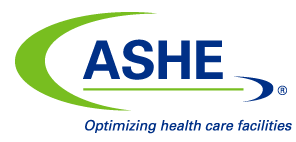 Contact Information
ASHE
312-422-3800
Open To
Members and Non-members
Description
ASHE's recently revised infection control risk assessment guide offers improvements and clarifications to assist with prevention planning for healthcare construction projects. Over the past 14 months, STARC's subject matter experts have shared their insights and fielded questions on ASHE ICRA 2.0™, hoping to increase awareness and spur the adoption of safer practices. Join us now for their take on how ASHE ICRA 2.0 is being adopted in the field, and how its impacting occupied healthcare renovations and construction. Be sure to bring your questions!
Learning Objectives:
Learn how facilities are integrating ASHE ICRA 2.0

™

into construction processes
Discuss specific challenges with updated construction exhausting requirements
Discover ways to satisfy the new class requirements
Learn how facilities managers and contractors – especially in California – are taking fire regulations much more seriously, and thinking differently about how they interpret codes and view solutions such as hard barriers
See how industry leading solutions, engineered with safety in mind, are reducing risks associated with construction for patients, caregivers, staff, and visitors
Speakers:
Janet Haas
CEO, Principal Consulting Epidemiologist, Innovative Infection Prevention
Dr. Janet Haas is CEO and Principal Consulting Epidemiologist at Innovative Infection Prevention, a consulting firm specializing in Infection Prevention, Quality and Safety in diverse settings. She has extensive experience in healthcare construction and as an infection prevention leader for over 20 years. She earned a PhD in Nursing from Columbia University, a Master of Science in Epidemiology from SUNY Albany, and a Bachelor of Science in Nursing from the Sage Colleges. Prior to that, Dr. Haas completed a Millwright apprenticeship and worked for a decade in the construction trades. Dr. Haas served as the President of APIC in 2018 and is an associate editor of the American Journal of Infection Control (AJIC).
Leon Young
MT (ASCP) Network Infection Prevention Manager, Facilities and Construction, Allegheny Health Network
Leon Young is the Network Infection Prevention Manager for Facilities and Construction with The Allegheny Health Network, and a subject matter expert and consultant in the field of Infection Prevention and Healthcare Construction. As an Infection Preventionist for over 14 years Leon has been responsible for all construction and maintenance ICRA activities, as well as Legionella management, mold remediation, and air quality for 2 Pittsburgh hospital systems. Leon's expertise and experience includes overseeing two major building demolitions of Pittsburgh's Children's Hospital, as well as a multi-phased demolition and renovation of an occupied 3-winged Transplant Intensive Care Unit. He is an experienced presenter at APIC Annual Conferences on content relating to healthcare demolition, and advanced construction Infection Prevention content including the use of tools and instruments to assist with ICRA determinations and patient safety.
Bruce Bickford
Vice President of Product Development, STARC Systems
As STARC's first employee, Bruce has played a pivotal role since the company's earliest days of prototyping. As Vice President of Product Development, Bruce focuses on bringing new solutions to life and solving customer problems through ongoing product improvement and innovation.
Information provided by

---
PLEASE NOTE: This is a Lunch & Learn program and is not eligible for CEUs.
DISCLAIMER: The views expressed by presenters in this Lunch & Learn should not be construed as directly representing the views of the American Society for Health Care Engineering (ASHE). ASHE does not endorse any products or services promoted in this Lunch & Learn.