ASHE Webinar: Just Ask ASHE Q4
Date
Wed, Dec 15, 2021, 12:00 PM – Wed, Dec 15, 2021, 01:00 PM
Cost
$0 for ASHE Members, $0 for Nonmembers
Event Host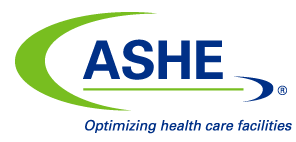 Description
Join a panel of code experts to discuss the latest developments on emergency preparedness, CMS and more in regards to codes and standards requirements. Take the opportunity to ask questions that are important to you, your organization and field. The team of experts will share their best approach and highlight the best practices in the field.
Learning outcome:
Better comply with code and standard requirements
Understand member benefits in regards to codes and standards requirements
Moderated by: Jonathan Flannery, MHSA, CHFM, FASHE, FACH, Senior Associate Director of Advocacy, American Society for Health Care Engineering (ASHE)
CEC: This webinar offers 1 CEC for attending. CHFM 3- M&Op
If you would like to submit questions in advance for this webinar, please submit no later than end of day December 10, 2021. CLICK HERE to submit questions prior to the webinar.